Natural Insect Repellent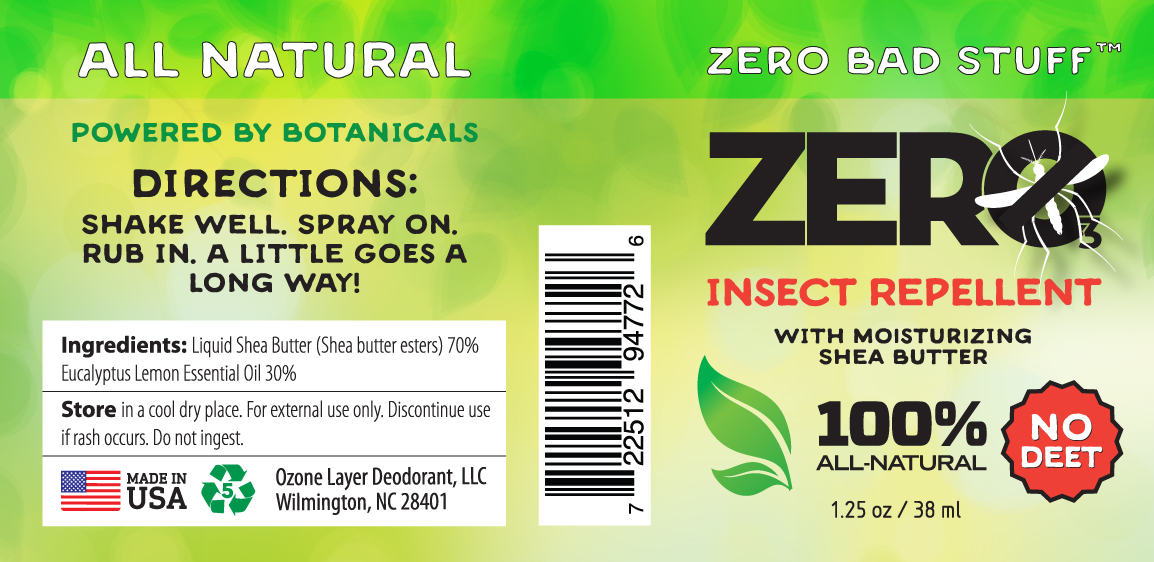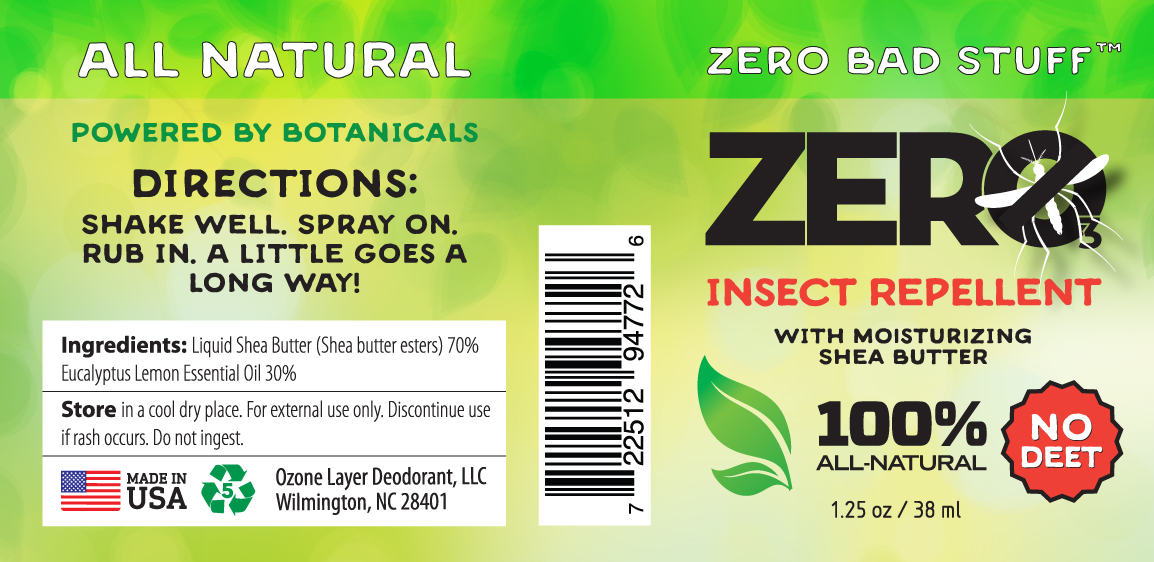 Natural Insect Repellent
DEET Free… That means NO DEET!
Safely repel mosquitoes and other flying insects all naturally with the FDA and CDC lab-tested and approved eucalyptus-lemon essential oil. And MOISTURIZE with our unique liquid Shea butter lotion that serves as a carrier for the potent bug-defying powers unleashed by our long lasting eucalyptus-lemon essential oil.
It really works! We're so sure that you will like Zero Bug Repellent that we even guarantee it.