Luna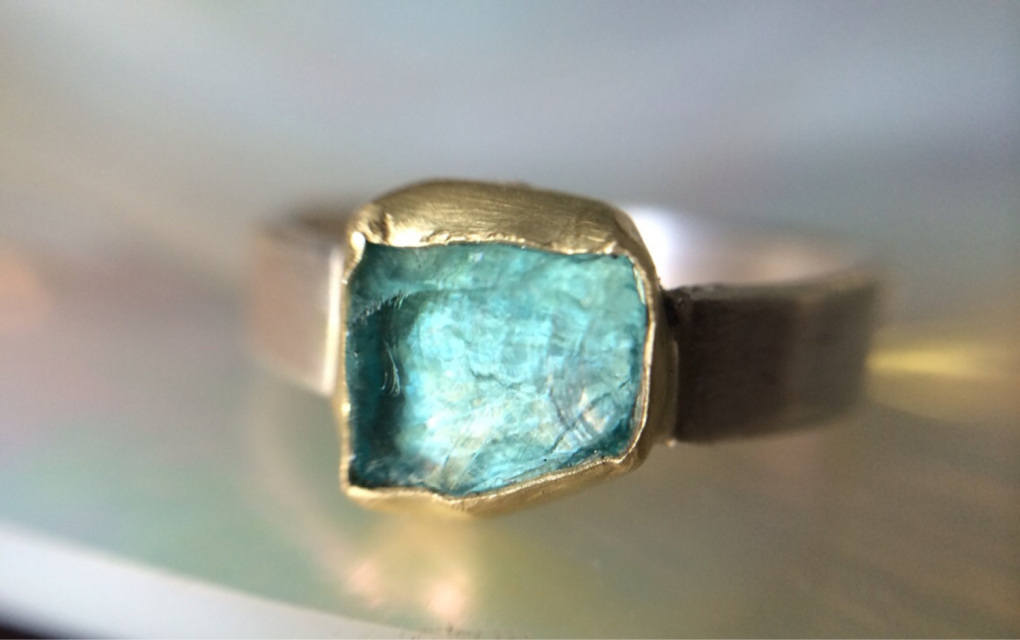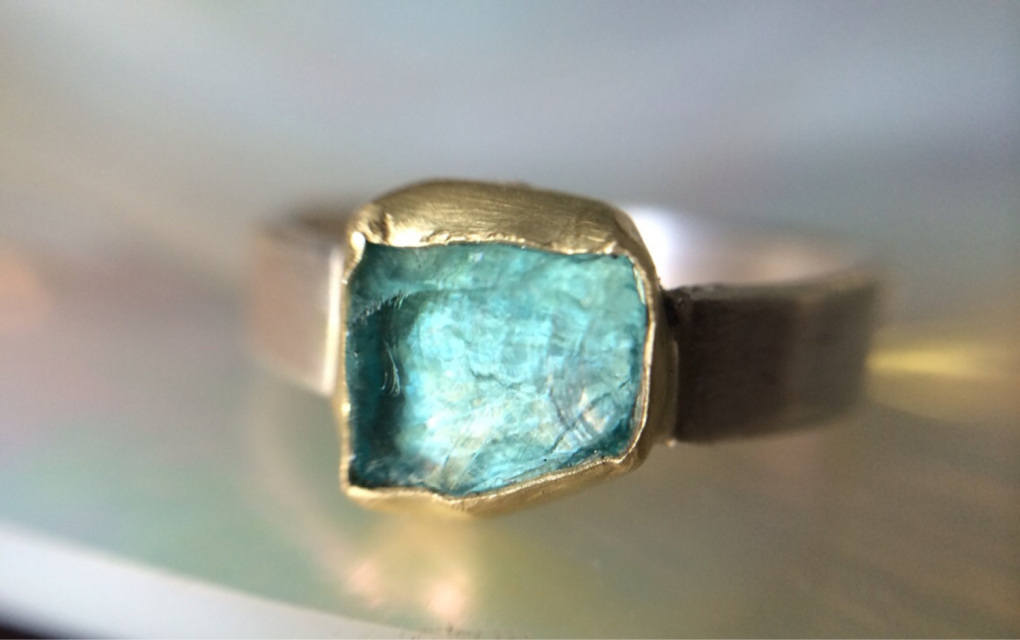 Luna
18kt Gold & Sterling Silver Organic Raw Aqua Gemstone Ring.

This Neon Apatite is Raw and Glowing in its rough form wrapped in an 18kt Royal Yellow Gold bezel and soldered into a Sterling Silver band.

Please let us know the ring size when ordering. Also, this item is custom made to order, please allow 4-6 weeks for our artisan to complete this work for you.
Organic beauty. Conflict free Gemstone is perfect for the Eco Friendly Bride to be. Or just a fun ring to brighten up any outfit or your day!
The band is 4mm wide and rectangular with a matte finish, the gold bezel has a smooth matte finish.
Each ring is created from scratch, and will have natural variations. The Artisan starts with taking a look at the colors, shape and light of the stone and works from there. She works the metal and stone until she finds the perfect union of metal and gem.

The band is 4mm wide and Neon Apatite Stone approx 10x8 mm.
Please allow aproxamately 3-4 weeks, as these are made to order.
Shop local, online. Made in Wilmington, NC.
Please ask for additional sizes! :)