"Seas the Day"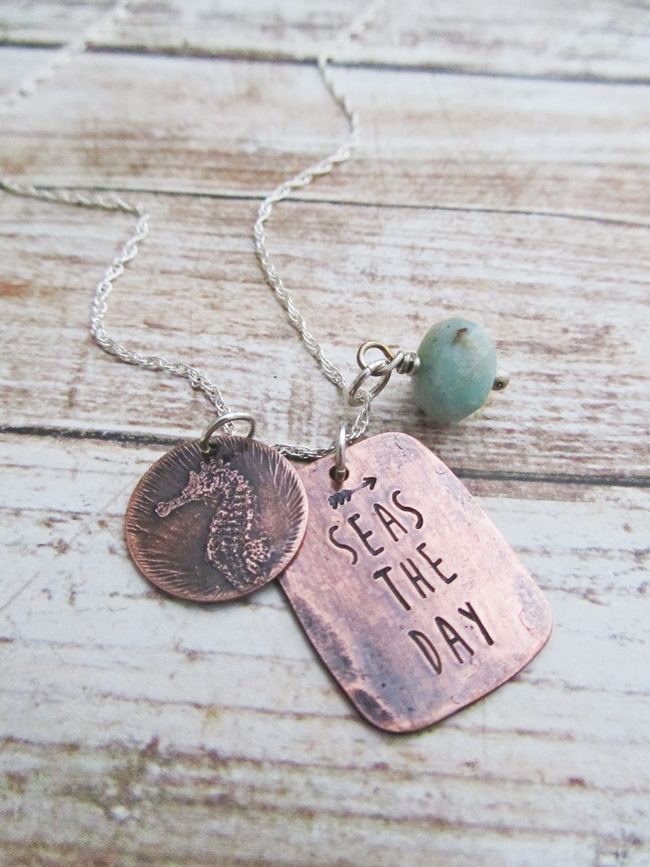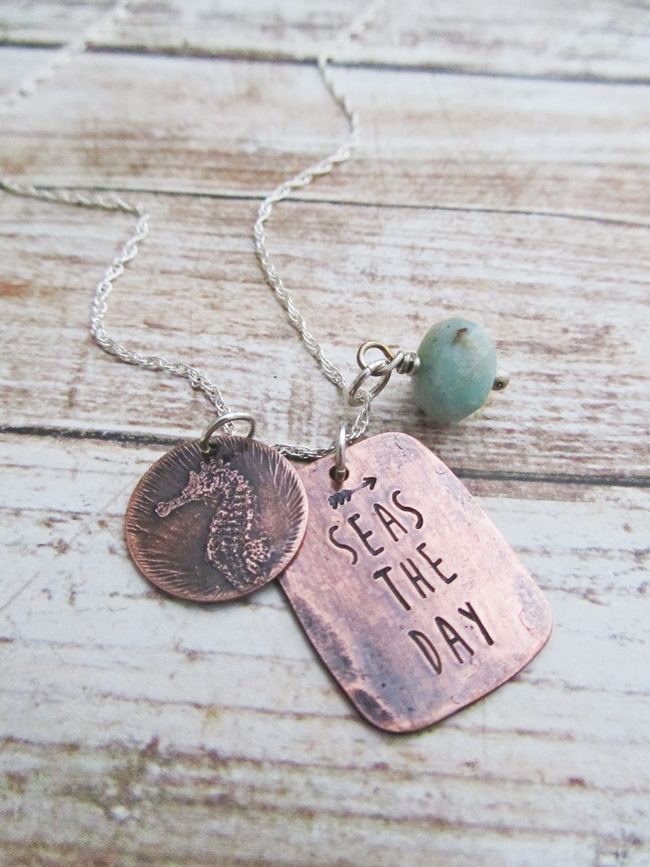 "Seas the Day"
Play on words? Yes please!
This year....just do it! And wear it proudly with this mixed metal trio necklace.
Thishandstamped quote on a copper, mini tag is hammered and oxidized for great, rustic texture. A sweet, seashell charm has been etched and highlighted to bring out its depth, then formed and sculpted for true seashell dimension. Along with a great Argentium silver and amzaonite charm, this keepsake is perfect for any nature lover. Each piece has been handrafted and all copper is sealed with a jewelry grade lacquer. Sterling Silver chain is 18" long.
Lew's Jewelry uses sustainable silver and gold that has been recycled, recovered or ethically mined. All metals are made in the USA.
Shop local, online. Made in Wilmington, NC.